Founded in 1945 by Izumi Shokai, IDEC's business has been built on the provision of retail and wholesale electrical equipment and devices. Having developed some of the first micro-programmable logic controllers to the market, IDEC has been meeting changing control automation needs for decades.
The company's core product group of switches, pilot lights and relays are essential in the control of a wide range of monitoring systems. IDEC equipment is used in many fields, including assembly line automation, inspection and conveyor lines, public transport facilities, restaurants and office buildings.
---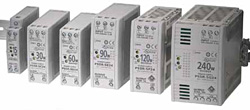 We welcome the opportunity to discuss any applications or requirements that you may have.
Please contact our technical team on 0116 234 0234 or email us at sales@moderndrives.co.uk