---
Control Gear - Programmable Logic Controllers (PLCs)
Programmable Logic Controllers (PLCs)
IDEC brought some of the first micro-Programmable Logic Controllers to the market, and has been meeting your changing control automation needs for decades. Our controllers meet the highest standards for safety, flexibility and value. Whether it is system flexibility, space saving, ease of maintenance or powerful programming features, IDEC's programmable logic controllers along with exceptional product support will exceed your expectations.
---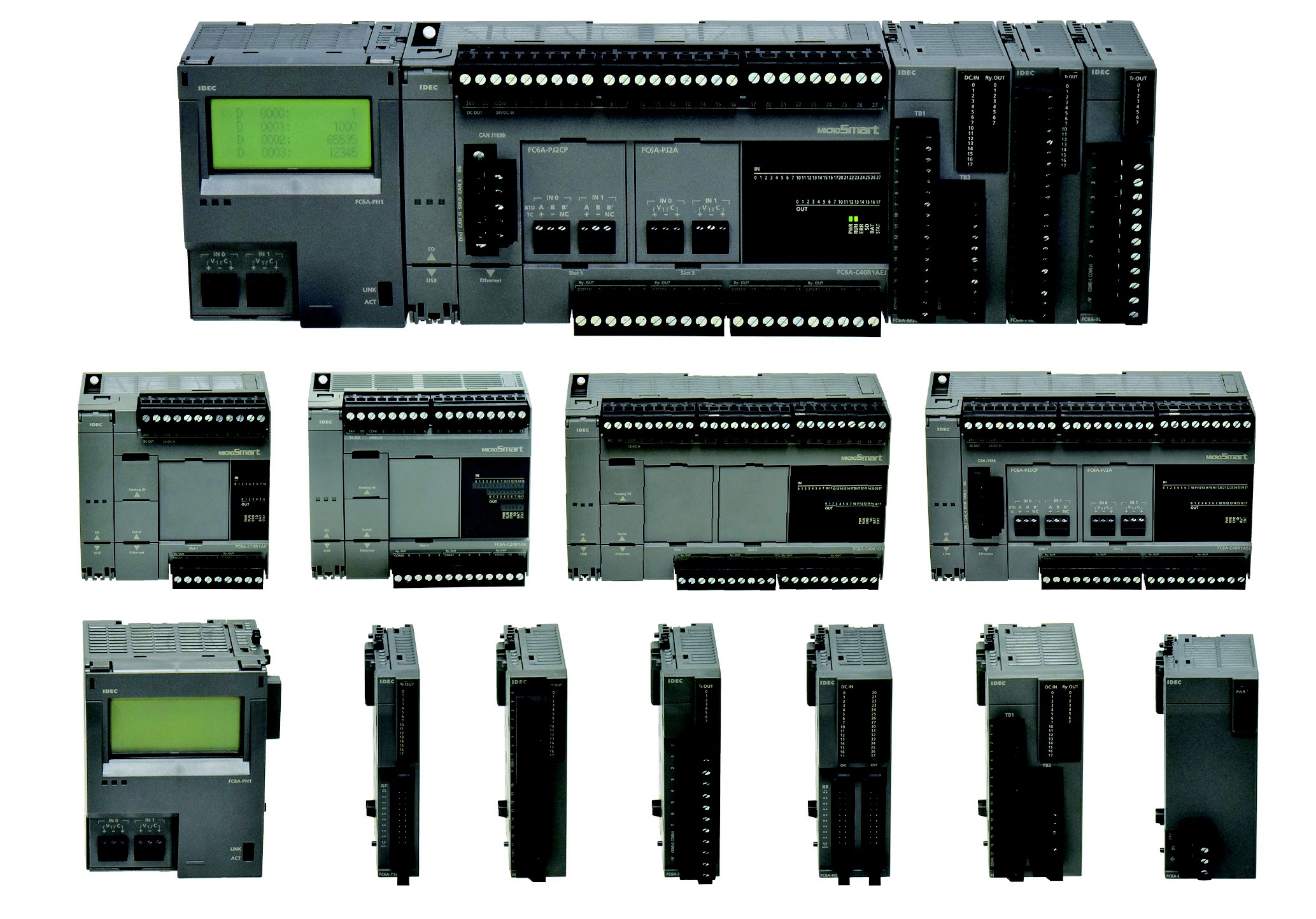 ---
HMI
The super-bright, compact 4.3-inch HG1G has most of the features and functionalities found in a larger screen, including monitoring and control via PC, tablet or smartphone. It supports multiple protocols simultaneously, FTP Server function and best-in-class LED backlight life of 70,000 hours. HG1G can be mounted in portrait or landscape to fit your needs. It also supports a wide range of operating temperatures from -20 to 55 degrees C, and is rated IP66F/IP67, Type 4X & Type 13, and Class 1 Div 2. It's flexible and small enough to fit in a tight space, and priced to fit a tight budget.
---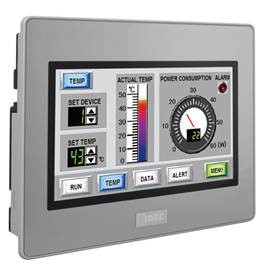 ---
Nano PLC
IDEC SmartRelay
Get smart with the fully programmable IDEC SmartRelay, a compact, expandable CPU that can replace multiple timers, relays and counters. Each CPU houses a real-time clock and calendar, and supports optional expansion I/O modules to enhance your control and monitoring applications. Program and edit using either the "smart" on-board selection buttons and display interface, or our even "smarter" software, WindLGC.
---

---
Micro PLCs
Microsmart Pentra
The Microsmart Pentra is IDEC newest and the industry's fastest micro programmable logic controller. Residing within the MicroSmart Pentra is a Logic Engine that provides speed, power, performance and precision for your control system.
MicroSmart
For more computing power and greater I/O flexibility the MicroSmart controller can fill a wide variety of application needs. Now available, a web server module for faster, easier ethernet connectivity.
OpenNet Controller
The OpenNet Controller is a true open architecture PLC that supports Interbus-S and Lonworks systems. ONC has 480 digital I/O and 42 analog I/O.
---

---
DIN Rail Mount
PS3X
PS3X is available in five output voltages (15W, 25W, 50W, 75W and 100W) with 5, 12, and 24V DC outputs. A variety of mounting options including direct or DIN rail mounting also provide needed flexibility.
PS5R Slim Line
30W, 60W, 90W and now 120W and 240W models are available in a slimmer footprint than traditional power supplies. UL508 listed and approved for Class I Div 2 hazardous locations. The new 120W and 240W also comply with SEMI F47 sag immunity requirements.
PS5R Standard
UL508 listed switching power supplies with worldwide approvals and convenient mounting with output capacities up to 240W.
Metal Frame
PS3L
Traditional metal-frame power supplies with worldwide approvals and output capacities up to 300W with 5, 12, 24VDC versions.
---

---
From miniature pilot lights and switches that mount into 8mm panel cut outs through full size industrial switches that mount into 30mm cutouts, we have a switch or indicator for almost any application.
Terminations include solder / quick connect terminals, screw terminals, or PC board pins for direct board mounting. Miniature models use snap action gold plated contacts for superior low level switching, whereas larger models use slow-make, double break contacts for switching heavier loads, up to 10A.
Many models offer the flexibility of modular construction, which allows you to change contacts, lamp voltages or button colors easily.
---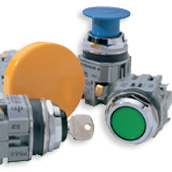 ---
Do you need more help?
Our support team is always on hand to assist you in any technical query you may have, or even if you just require further information.
Please contact them on
---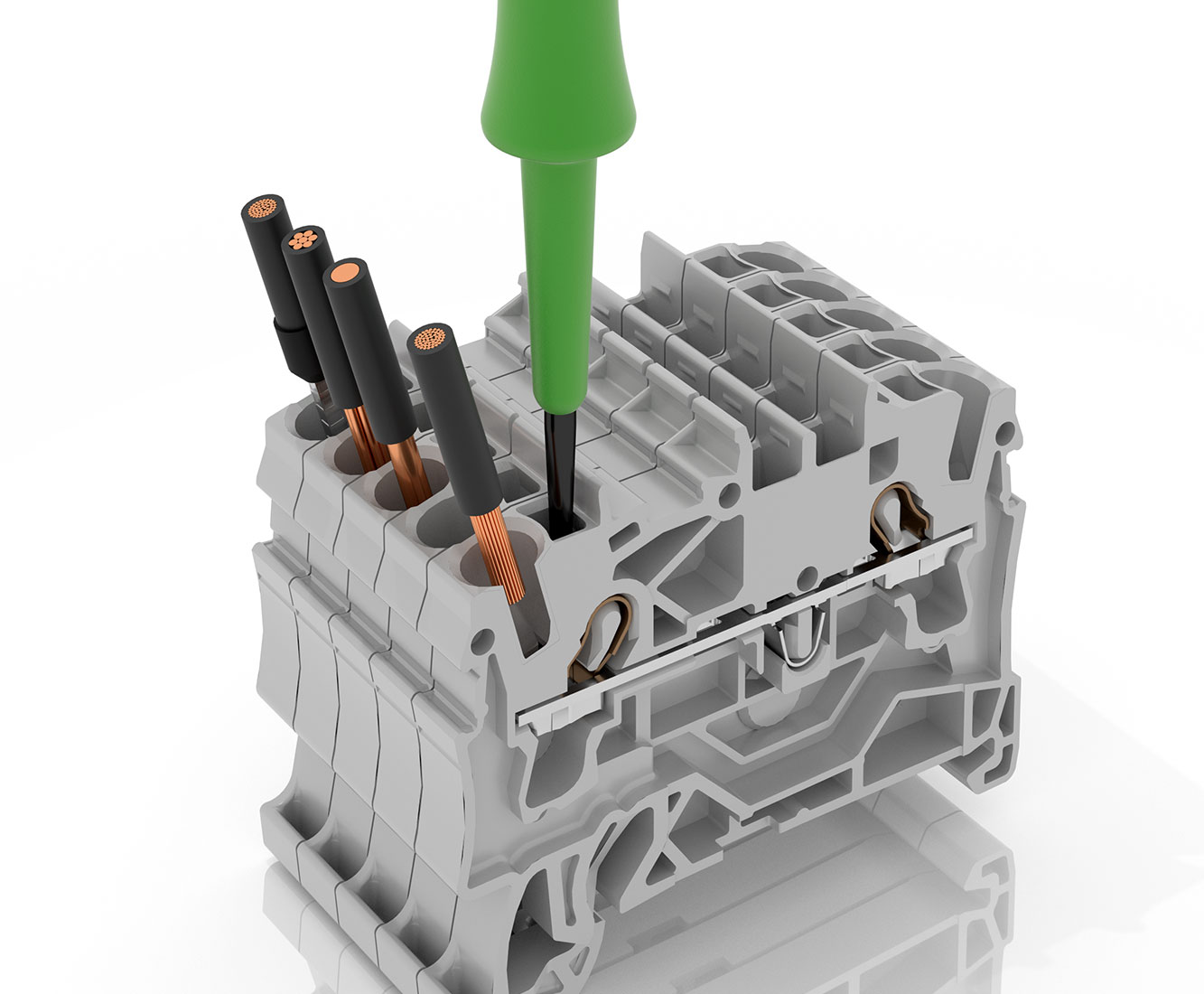 ---